Our Mission
To represent and connect businesses serving Burnsville
Our Vision
To build a vibrant and prosperous community
The Burnsville Chamber was formed in 1965 and continues to serve as a cornerstone for our community.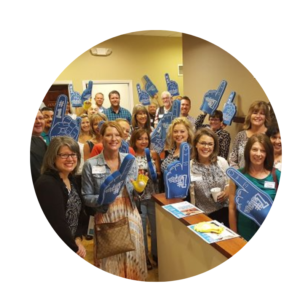 We are your voice at the local, regional, state and federal levels, building vital bridges to government agencies and fighting on your behalf.
When your business belongs to the Chamber, everyone wins.
We help you build a stronger presence, an empowered voice and a thriving business. Investing in the Burnsville Chamber also helps create:
Strong partnerships between businesses, schools and the community

Local economic health and vitality

Active workforce development

Public policies that support businesses

A vibrant and prosperous community!
We're the Burnsville Chamber, and our job is your business!
Events & Communications Manager
Business Relations Coordinator