Ribbon Cuttings
Are you celebrating the opening of a new business, an anniversary, or the expansion/relocation of an existing business in Burnsville? We are excited for your success and appreciate the opportunity to help you mark this occasion.
This is a FREE benefit for Chamber members.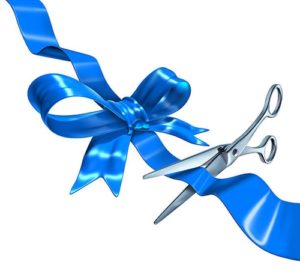 The Chamber invites our Ambassadors, Board Members and City Officials to attend your ribbon cutting. Prior to your ribbon cutting, we publish the event on our social media pages, Chamber calendar and in our weekly In the Know member e-newsletter. On the day of the event, the Chamber staff brings the ribbon and big scissors. During the ribbon cutting, we provide an opportunity for photos with the Ambassadors, Board Members and City Officials to post on our social media pages and market your business. A typical ribbon cutting event lasts 15-30 minutes. 
For the optimal participation, the best time to hold ribbon cuttings is on a weekday during the business lunch hour, end of the workday or early evening. We ask for a 2- to 4-week lead time to promote your event.
To see photos from our latest Ribbon Cuttings, Click Here.
To schedule a ribbon cutting, contact chamber@burnsvillechamber.com.